Awards & Honors
K-Tec Systems leadership has been focused on building our honor-winning culture.
In 2017, K-Tec Systems has been recognized as one of the 2017 "Michigan 50 Companies to Watch," an awards program presented by Michigan Celebrates Small Business. Check the article on Crain's Detroit. Companies making it to the "Top 50" are second-stage companies with 6 to 99 employees and generating $750,000 to $50 million in annual revenue or working capital from investors or grants. These companies form the "backbone of Michigan's economy". Press release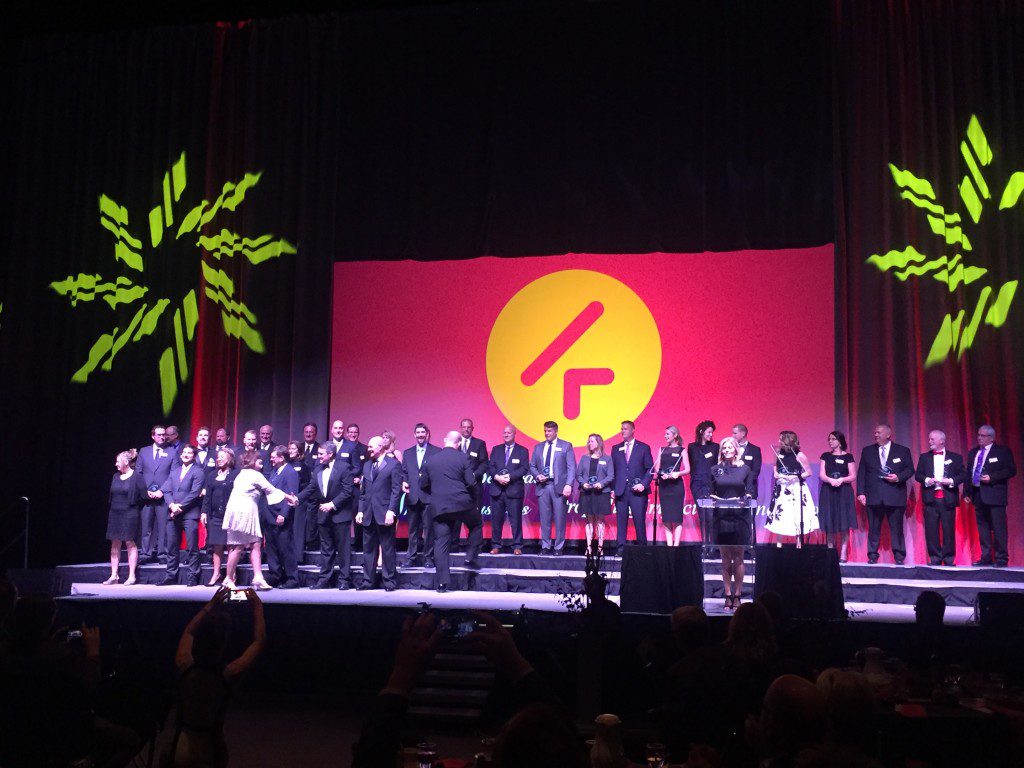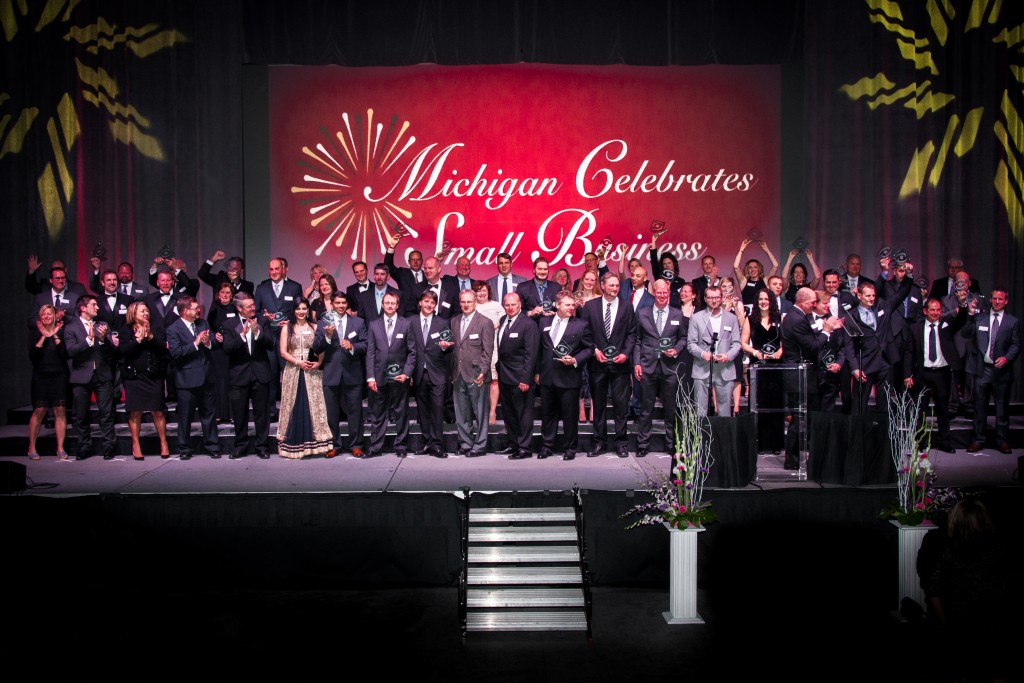 End of 2016, K-Tec Systems got access to Lawrence Tech University 2017 Grant Program including the support of a team of Engineers & Business Consultants.
In 2016, Cathy Koch, as part of her award recognition as the 2015 Outstanding WBE Achiever, received a scholarship from General Motors to attend a Leadership Program on building a high performance minority business.
In 2016, our President graduated from the Goldman Sachs 10,000 Small Businesses program through Babson College, an entrepreneurial program for small businesses.
In January 2015, during the North American International Auto Show (NAIAS), Cathy Koch had the honor of representing K-Tec Systems in the Autoline Supplier Symposium.
In 2011, K-Tec Systems attended the Tuck-WBENC Executive Program through Dartmouth College on a scholarship granted to Cathy Koch by IBM.
In 2011, Cathy Koch was nominated by DBusiness Magazine as one of the 8 Detroit Women business leaders making a difference in the growth of their respective companies, industries, and communities.
In 2000, Cathy Koch was honored on Entrepreneurship Action Day and received a Special Tribute from the State of Michigan for K-Tec Systems' growth.

Public Relations
K-Tec Systems is on the board of AWAF (Automotive Women Alliance Foundation), a foundation which provides scholarships to women entering the automotive industry as well as empowers women to become leaders in their personal and professional lives.
We also serve, through Cathy Koch, on the forum committee of WBENC (The Women's Business Enterprise National Council), the largest third-party certifier of women owned businesses in the US.
In 2016, we joined the Inner Circle group for Inforum, a call to action event that celebrates accomplished and admired women which gives unparalleled access to young professionals and women breaking into senior leadership roles.
Events
In the upcoming months, K-Tec Systems will be participating to the following events. Save the dates in your agenda. It will be a pleasure to meet you there.
| Dates | Events | Locations | Websites |
| --- | --- | --- | --- |
| November 9th, 2017 | TOYOTA Show – 2017 Opportunity Exchange | Detroit, Cobo Center | |
| October 11th, 2017 | 2017 SBAM Matchmaking Summit | Detroit, Cobo Center | |
| September 26th & 27th, 2017 | 17th Annual Great Lakes Women's Business Conference | Novi, MI |  greatlakeswbc.org/home |
| September 19th & 20th, 2017 | FCA Matchmaker Event | Auburn Hills, MI | fcausmatchmaker.com |
| August 21st, 2017 | AWAF Annual Golf Outing | Bloomfield Hills, MI | |
| August 9th, 2017 | 8th Annual GM Supplier Connections Business-To-Business Affair | Sterling Heights, MI | |
| May 17th, 2017 | Lockheed Martin Supplier Matchmaker | Clinton, MI | |
| May 4th, 2017 | Top 50 Michigan companies to watch Award Gala | Lansing, MI | www.michigancelebrates.biz/2017-award-winners |
| May 3rd, 2017 | VIP Reception at the Governor's residence – Top 50 Michigan Companies to watch Award | Lansing, MI | www.michigancelebrates.biz/2017-award-winners |
| April 24th, 2017 | AWAF Women in Automotive Conference | Troy, MI | www.awafoundation.org |
| March 30th, 2017 | AWAF Spring Fling | Birmingham, MI |  www.awafoundation.org |
| February 7th-9th, 2017 | GE pressure channel partners seminar | Leicester, UK | |
| January 26th, 2017 | ACE 2017 | Southfield, MI | ace-event.org |
| November 16th, 2016 | Southwest Michigan Buyer's Summit – A Pure Michigan Business Connect event | Battle Creek, MI | |
| October 25th, 2016 | Automotive Testing Expo | Novi, MI | www.testing-expo.com/usa |
| October 19th, 2016 | EtherNet/IP Business Fair: Industrial Ethernet for the Internet of Things | Novi, MI | odva.org |
| September 27th & 28th, 2016 | 16th Annual Great Lakes Women's Business Conference | Novi, MI | greatlakeswbc.org/home |
| September 15th, 2016 | FCA Matchmaker Event | Auburn Hills, MI | fcausmatchmaker.com |
| June 21st– 24th, 2016 | WBE National Conference & Business Fair 2016 | Orlando, FL | conf.wbenc.org |
| April 28th, 2016 | Inner Circle 2016 – Detroit | Southfield, MI | inforummichigan.org/inner-circle |
2017 AWAF Golf Outing